Are you looking to move to London or elsewhere in London to try to be nearer to some green spaces?
Well, you might want to look into North West London. It is home to some of the best parks in the world, making it a great place to live. 
But with so many options, it can be hard to know which area is best for you and your family. So, I've put together a list of my top five places to live in North West London based on their proximity to green spaces. If you're looking for a place to live in this area, this article is just what you need.
Read on to find out which areas are perfect for families looking for a place to live in NW London!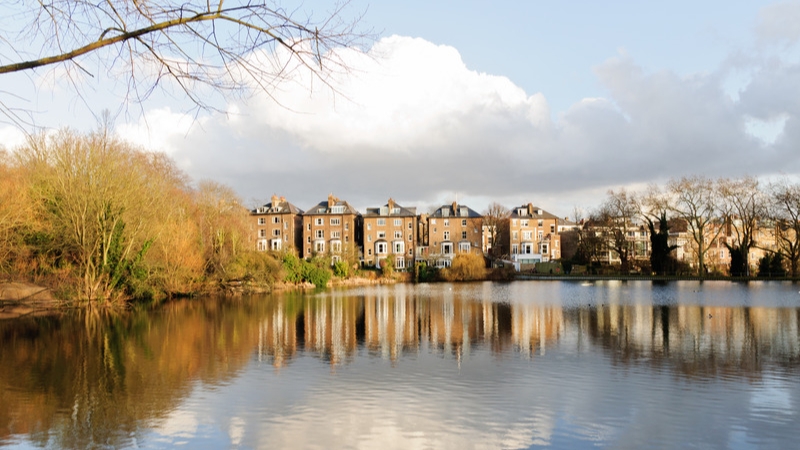 Hampstead is a district in North West London and popular for its beautiful parks and high-end shopping. It's also home to many celebrities, including Kate Moss and Benedict Cumberbatch.
Hampstead Heath is one of my favorite. I always enjoy a picnic at ​​Parliament Hill Viewpoint to enjoy views on a hot summer day!
Known as an oasis for locals who want some quiet time outside without leaving their neighborhood, the Park also has many walking trails that wind through wooded areas with historical ruins.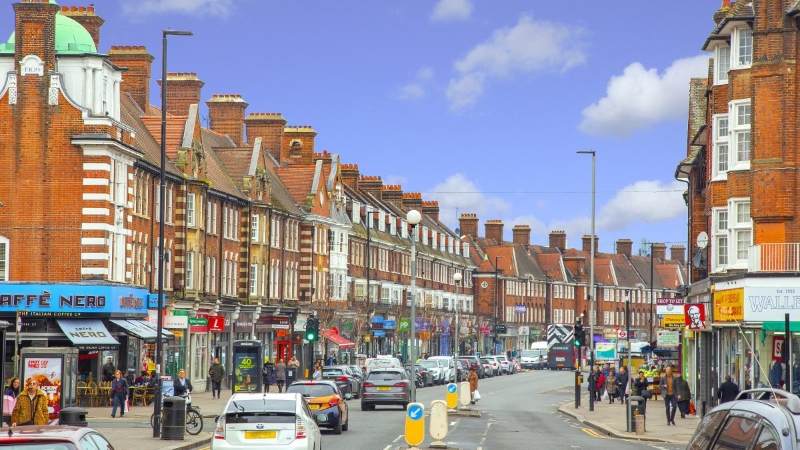 If you're looking for a quiet, leafy suburb where you can live near central London and still have access to green spaces, then Golders Green might be your jam.
This area is known for its rich Jewish heritage—you'll find many kosher restaurants and synagogues here-but it's not just religious people who live here.
Golders Hill Park is one of the most popular parks in Golders Green. The area is great for taking a stroll, visiting the zoo, and finishing off with my favorite pistachio ice cream at Golders Hill Park Cafe.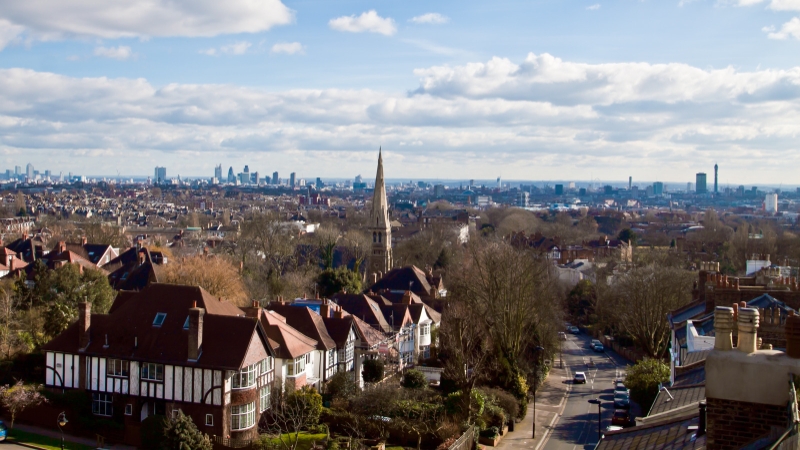 Highgate is a leafy suburb and one of the most sought-after areas for living in London. I adore its idyllic scenery and bustling community, Highgate offers a peaceful alternative to city life while still within easy reach of all major amenities.
The area is well known for its beautiful parks with various green spaces and historical buildings. Popular parks include Highgate Wood Park, known for its ancient natural forest.
An interesting fact about this park, the Plant and animal species here have evolved naturally since the last ice age. So, if you're wondering what London looked like a thousand years ago, this is the place to answer your curiosity.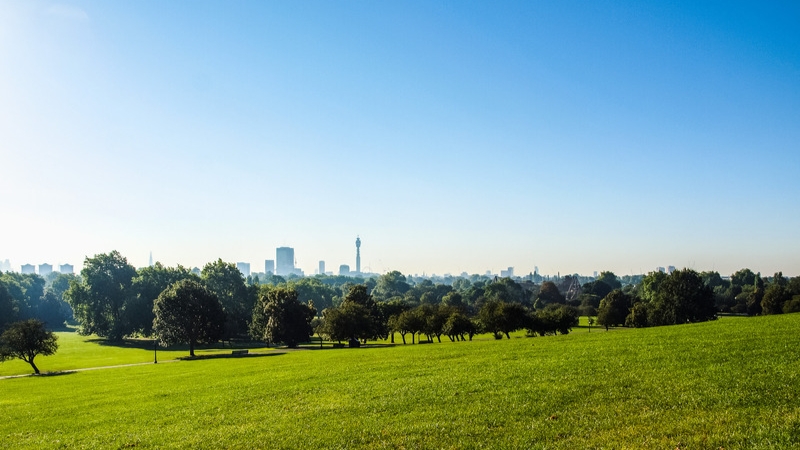 Also on my list is Primrose Hill. One of the most exclusive addresses in London. Aside from its posh vibe, this area in London Borough of Camden is regarded as one of the most beautiful viewpoints in North London.
Primrose Hill's stunning grassy park offers spectacular views of the entire London skyline.
This is also home to some gorgeous cafes and restaurants I love in London, making it a great spot for an afternoon stroll or a romantic date night.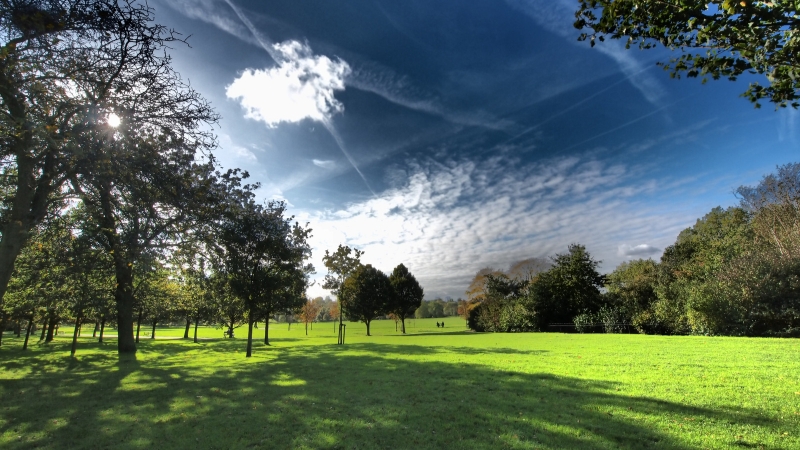 Regent's Park is a prestigious residential area surrounding the royal park of the same name. It has the largest Park in London and one of the largest in Europe.
I think Regent's Park is one of the most beautiful parks in London. It's also one of the most interesting.
If you're looking for something different to do, check out their Music for Trees app! Developed by the Royal Academy of Music, Music for Trees will play music composed by Academy students based on species of trees near you.
Benefits of the Park
One of the best things I love about living near a park is that you're never far from nature. Parks are great places for walks and exploring wildlife, especially if you have children. It can be a great way to get out into the fresh air and escape from life in the city!
Property types
North West London is known as home to A-listers and celebrities, with houses that cost millions. However, some more affordable areas in the region make it the perfect place for first-time buyers to set up a home.
Here are the common home types in NW London, with their average, sold price in the last 12 months based on Zoopla listings:
Flats - £708,746
Terraced - £1,332,908
Semi-detached - £1,361,911
Detached - £2,539,049
Conclusion
North West London is a beautiful area, with many great parks.
If you're looking for a place close to the city and has enough green space for your family, North West London is a great place to start. With homes in different styles, you can find the perfect fit for your needs.
If you need help finding a new home on this side of London, we can help. Send us a message.