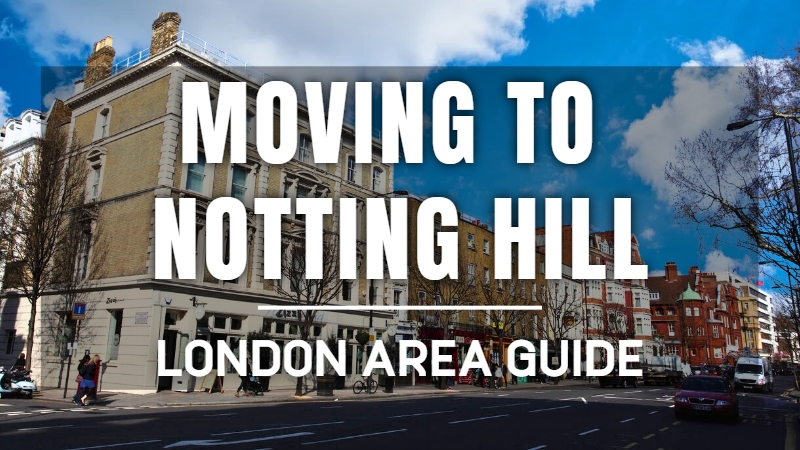 If you're considering relocating to London and looking for a neighbourhood bursting with character, then Notting Hill should be on your radar. This vibrant area is known for its colourful houses, eclectic shops, and diverse community, making it an attractive option for Londoners and foreign buyers.
Where in the world is Notting Hill?
Notting Hill is located in the Royal Borough of Kensington and Chelsea, and its postcode is W11. This area is known for its charming streets and leafy squares, and it's an excellent location for American expats who are moving to London for work or to start a new life.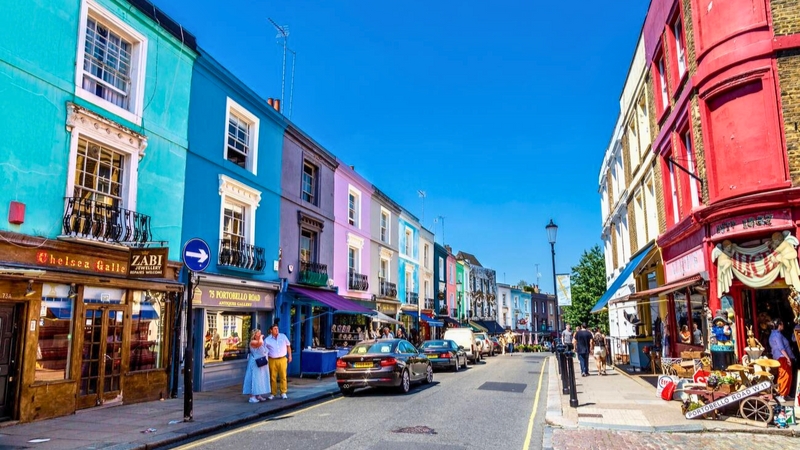 Famous People Who Live Here
Who calls Notting Hill home? Notting Hill has long been a popular neighbourhood for celebrities and high-profile figures, with the likes of Sir Mick Jagger, Keira Knightley, and even Brad Pitt and Angelina Jolie were among its famous residents. Living in Notting Hill means rubbing shoulders with some of the city's most notable personalities.
Getting around Notting Hill
Notting Hill is well-connected to the rest of London, with several tube stations serving the area, including Notting Hill Gate, Ladbroke Grove, and Westbourne Park. Several bus routes run through Notting Hill, making it easy to get around without a car.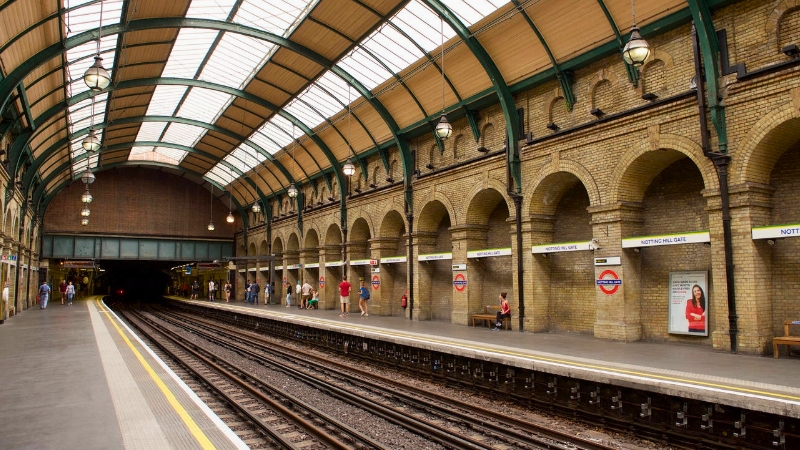 What's on in Notting Hill?
Notting Hill is famous for its annual Carnival, a vibrant celebration of Caribbean culture every August. But there's plenty to see and do in this neighbourhood year-round, including visiting the famous Portobello Road Market, browsing the shops and boutiques of Westbourne Grove, or catching a movie at the iconic Electric Cinema.
Shops, The Best Places to Eat and Drink, and My Favourite Spots
Notting Hill is a foodie's paradise, with an array of restaurants and cafes to suit all tastes. Some of my favourites include the renowned Farmacy, the fab Granger & Co., and the cosy Ottolenghi. For a night out, try the trendy Trailer Happiness for cocktails or The Churchill Arms for a pint. And if you're looking for a unique shopping experience, Notting Hill is a shopper's paradise. The area is brimming with eclectic shops, ranging from upscale boutiques to colourful vintage and antique stores.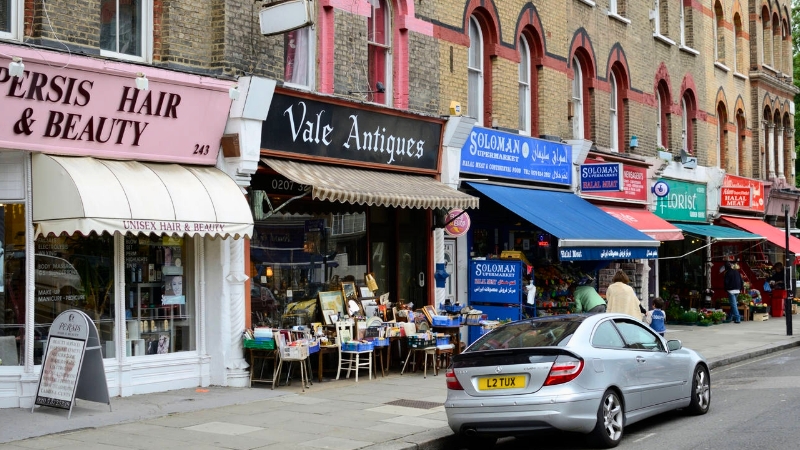 Finding Green in Notting Hill
Despite being in the heart of London, Notting Hill has plenty of green space to offer. Holland Park is a popular spot for locals, with its stunning Kyoto Garden and charming The Orangery Cafe. And for those looking for a more secluded oasis, the hidden Hillgate Place Gardens is a must-visit.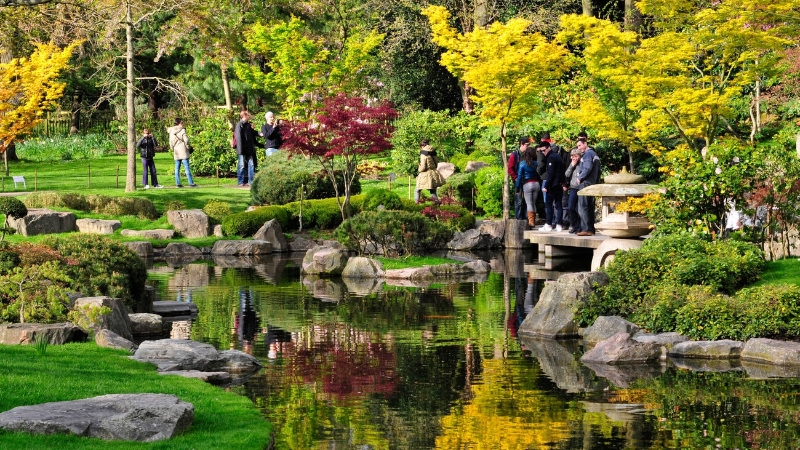 Education in Notting Hill
Notting Hill is home to several top-rated schools, making it a popular choice for families. Notable schools in the area include Notting Hill Preparatory School, Pembridge Hall School, and Wetherby Preparatory School.
Notting Hill's Charming Facades
Notting Hill is known for its distinctive architecture, with rows of pastel-coloured houses lining the streets. From the grandeur of Ladbroke Square to the quaint cottages of Hillgate Village, there's no shortage of picturesque facades to admire in this neighbourhood.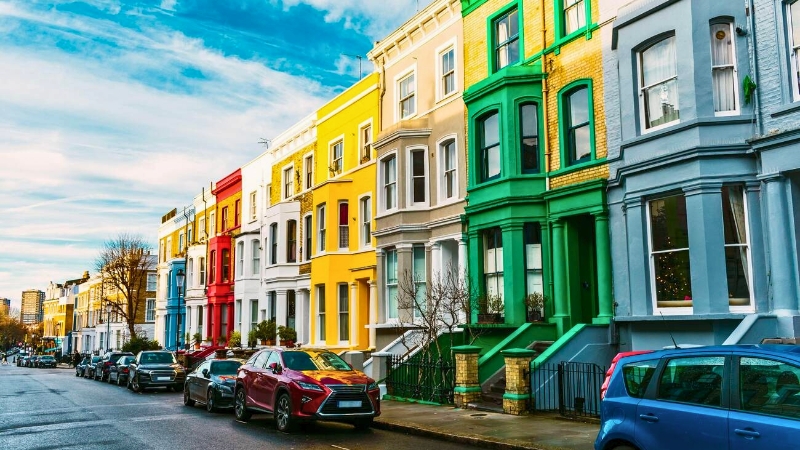 Making Notting Hill Your Home
If you're considering making Notting Hill your home, then you'll want to be prepared for the high property prices in the area. As one of London's most sought-after neighbourhoods, property prices here are among the highest in the city. With some research and the help of a knowledgeable estate agent, you can find a property that fits your budget and lifestyle.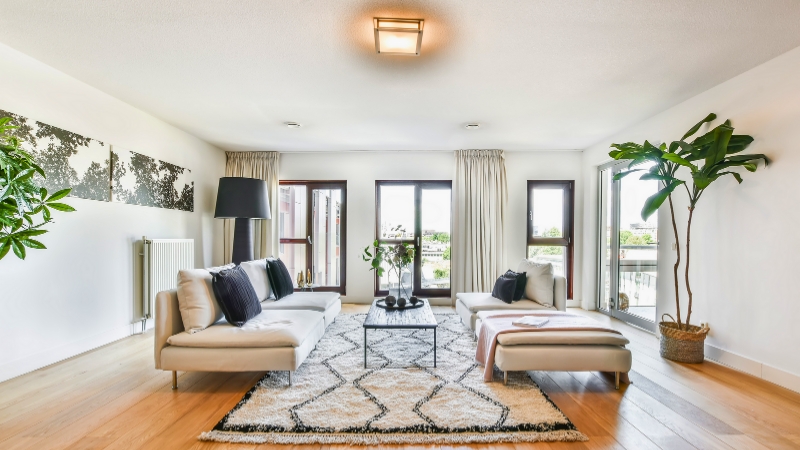 If you're considering moving to Notting Hill or living in London, this charming neighbourhood is a top choice. With its vibrant culture, bustling community, and world-class amenities, Notting Hill has everything you need to feel at home.
This area caters to every taste and budget, from excellent transport links and top-rated schools to various shops, restaurants, and attractions. Whether you're an American expat, a foreign buyer, or someone moving to London for the first time, Notting Hill has something for everyone.
If you're considering making Notting Hill your new home, contact my team for property listings and price information. We'll be more than happy to assist you with your relocation needs. Send an email to hello@mycitynest.com.