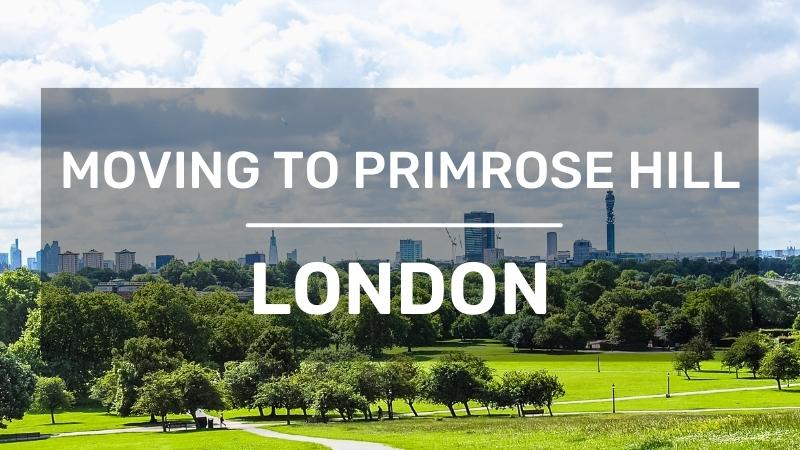 London is a city full of beautiful attractions. But it's also home to some fascinating neighborhoods with their own charm and personality.
One such neighborhood captivated me with its exclusivity, laid-back vibe, and, most importantly—its beautiful view.
Today, I'm going to explore Primrose Hill in London and share my guide to living in one of the quaint landmarks.
Where is Primrose Hill?
Primrose Hill is a district of the London Borough of Camden in northwest London. It's named after the eponymous hill in Primrose Hill Park. One part of this town that I really like is Regent's Park, which I think is one of the most beautiful urban parks in Europe.
How to get around Primrose Hill?
You probably want to get to Primrose Hill in style. But, if you're driving a car, be aware that the streets are narrow, and most free parking is on residential streets -- so make sure not to block driveways.
If you're looking for a more scenic route, consider walking through Regent's Park or Camden Town on your way—you'll be able to enjoy the view along the way!
You can also get around Primrose Hill by tube. The closest stations are Camden Town on the Northern Line, Chalk Farm on the Northern Line, and Swiss Cottage on the jubilee line.
An Ideal Place to Make Your Home
When you're searching for a new place to live, you want to make sure that it will be the perfect fit for your needs. In Primrose Hill, there are several different housing types available. The most common type is the terraced house.
But if you're like me who prefers a little more space, then there are also detached and semi-detached houses available.
If you plan to settle near Central London but prefer a tranquil and peaceful neighborhood, Primrose Hill would be your best bet.
A Neighborhood of Diversity and Beauty
Another great thing I love about Primrose Hill is the diverse population, including young families, professionals, and artists, drawn here by its proximity to central London and its great public transport connections.
It is one of London's most ethnically diverse areas. In fact, it has the highest proportion of ethnic minority residents in its population in all of London.
The area is full of lovely cafés and restaurants within walking distance—and if you fancy an afternoon out in nature, Hampstead Heath is just around the corner!
Education Like No Other
Primrose Hill also prides itself on vibrant culture and top-notch schools. Primrose Hill Primary School, a co-educational school with a nursery and a junior school located at the top of Primrose Hill, is known for its excellent education for young minds.
Some of the best schools in London are nearby—Haverstock School in Chalk Farm and Regent High School in Camden.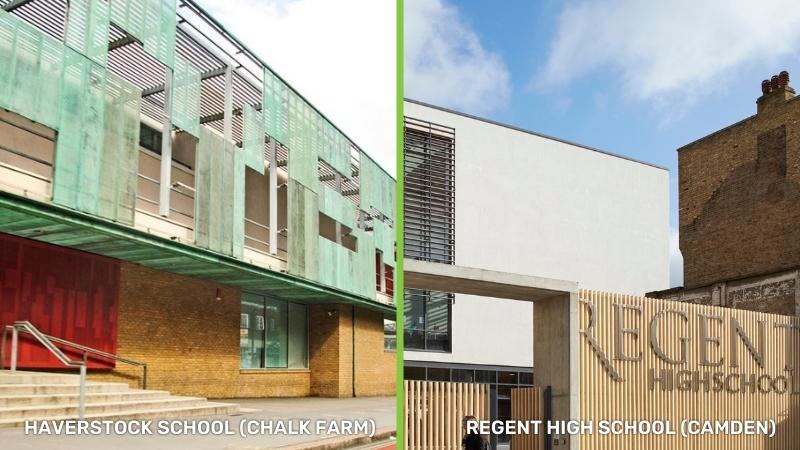 Lots of Green Spaces
If you are looking for a place with many green spaces, Primrose Hill is a great option. There are plenty of parks and open spaces to enjoy here, including:
Regent's Park
Primrose Hill Park
Primrose Hill Playground
Leisure and the Arts, Sights, Architecture
For those who prefer arts and culture attractions, I will vouch for Primrose Hill as it is home to many, including the Regent's Park Open Air Theatre, which hosts a variety of performances throughout the year. It's also just a short walk to London Zoo, making it an ideal destination for families with children looking for something fun and educational to do.
If you're interested in learning more about London's history, Primrose Hill is near several museums that provide insight into life in this fascinating city. The Sherlock Holmes Museum takes you a step back in time and enters a world of gaslight, Victorian curiosities, and many objects, letters, and characters from Sherlock Holmes' most famous cases.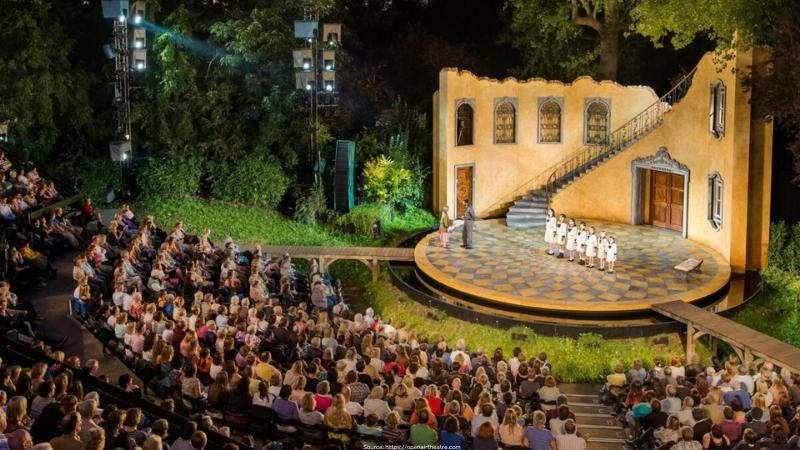 This is the perfect place to live if you have a family.
Primrose Hill is on top of my list whenever I think about settling with family. It's about as good as London if you're a parent. It's an easy walk to the local schools and shops, and even closer to parks.
If kids are too old to enjoy any of those things, there's still plenty to do on their own. The area has a lot of independent shops selling music and art supplies – perfect for teenagers who feel like having a few extra pounds added to their bank balance each month.
Are you considering purchasing a property in Primrose Hill?
Well, before jumping into that decision, it's important to be aware of the current state of the market.
The pandemic has caused many people to seek greener outdoor spaces, which is not surprising. According to an article from Financial Times, Savills' index says that homes in Primrose Hill have increased by 5.6 percent in the past 12 months, less than the 1.4 percent average rise across central London. (Source)
A Neighborhood Like No Other
Primrose Hill is a neighborhood in London that has long been regarded as one of the best places to live.
While it might not be the most affordable neighborhood in London, its history, exclusivity, and unique charm make the price all worth it. No wonder it's one of London's sought-after places.
If you need help finding a home in London, send me a message.