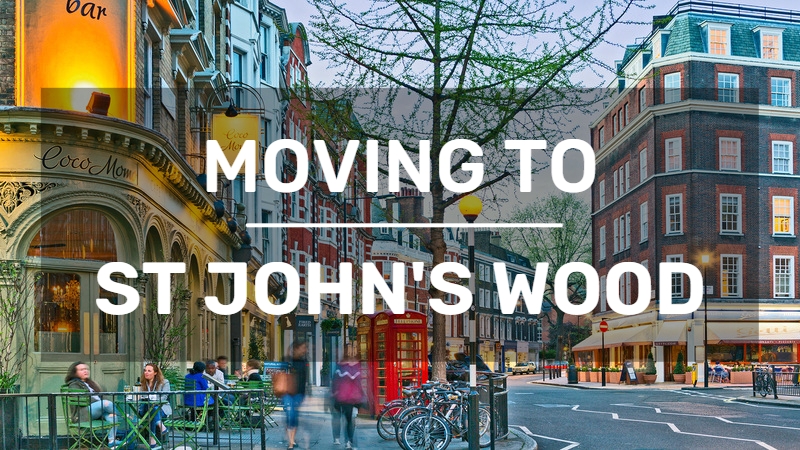 London is one of the most prominent cities in the world, with many people choosing to move here.
One particular area that is popular with expats is St. John's Wood.
It is one of London's most sought-after residential addresses, known for its picturesque and tree-lined streets and huge Victorian mansions. It's near many landmarks, including Regent's Park, and just a short distance from central London.
If you're an Expat Moving to St. John's Wood, it is one of London's most upmarket locations and has all you need for a comfortable life.
The area has plenty of restaurants, shops, and museums, all within walking distance.
If you're curious about what to expect moving to St. John's Wood, this article is for you!
Location
St. John's Wood is located in NW London, next to Regents Park. Local neighbourhoods include Hampstead to the North, Primrose Hill to the East, Marylebone to the south, and Maidavale to the west.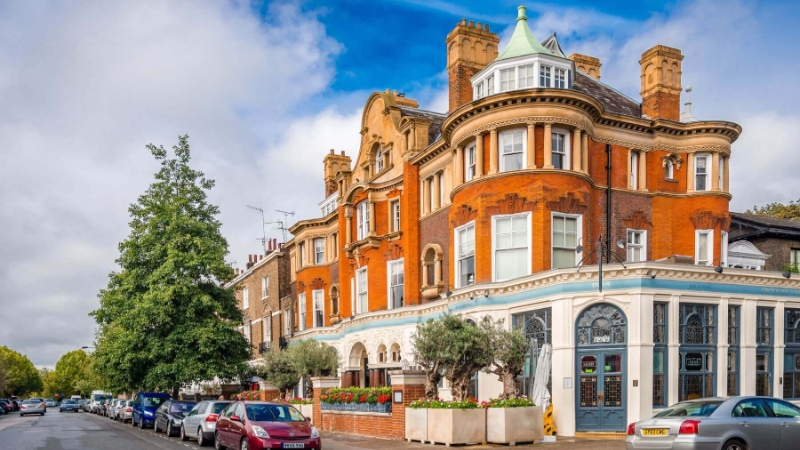 The area contains the only nature reserve in the City of Westminster. The neighbourhood is covered by a conservation area, a small part of which extends into neighbouring Camden.
Type of homes
The village feel of St. John's Wood is what I love most about this area. It's a perfect blend of neighborhood and city life, with all the amenities you could want and a more relaxed vibe than some neighborhoods in London.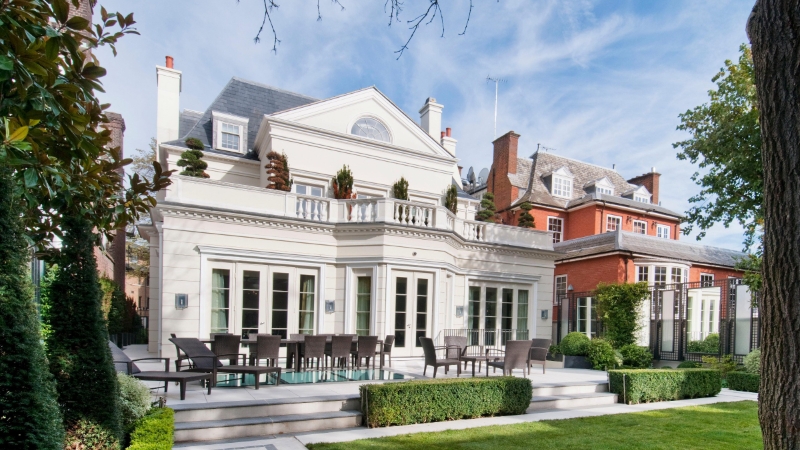 St John's Wood has a range of apartment blocks, including huge Victorian mansion flats and Art Deco blocks. Many detached and semi-detached villas are structured back from the road, situated in tree-lined streets with generous-sized gardens.
Property prices are pretty high in St John's Wood. Still, there is good value in Modern luxury blocks, with porters and private leisure facilities.
Type of people
St John's Wood is an affluent, quiet, family-friendly neighborhood in the London Borough of Camden. It's home to many well-known celebrities and politicians.
Young professionals and American and French expats love the area for its village vibe and international schools. The local pub scene is also a big draw for families with young children who want to live in a safe and family-friendly neighborhood but want to continue the nightlife.
Celebrities
St. John's Wood, a neighborhood in London, is known for its high-end properties and celebrity residents. The area is home to Lily Allen, Bill Nighy, Sir Paul McCartney, model Kate Moss, and Scottish actor Ewan McGregor.
Transport
The best way to find out if you'll love St. John's Wood is to experience it yourself.
But when searching for a place to live in the city, there are many options to consider: Is it far from work? Is it near public transportation? Is it safe? And how much does it cost?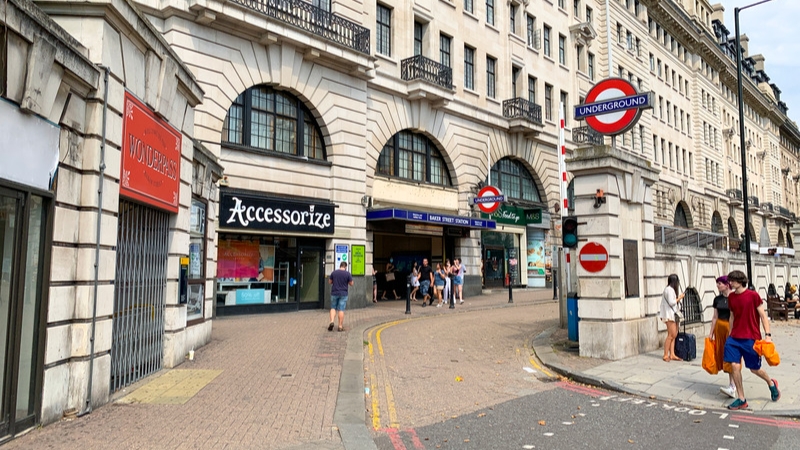 The good news is that St. John's Wood is an excellent option for anyone looking for a place near central London! It's just four minutes from Bond Street on the Jubilee Line and two minutes on the tube from Baker Street. The Bakerloo Line also serves the area from nearby Maida Vale and Warwick Avenue stations. Kilburn High Road and South Hampstead stations on London Overground are close by too!
Community
St. John's Wood is a beautiful, affluent area of northwest London that attracts dignitaries, aristocrats, and celebrities. It's also popular with American expats who want to live near the American School in London at Waverley Place.
This area attracts buyers from many European countries and China too.
Shops and The Best Places to Eat and Drink
You might have heard about the great shopping in London, and with good reason: it's excellent! There are lots of shops along Charing Cross Road.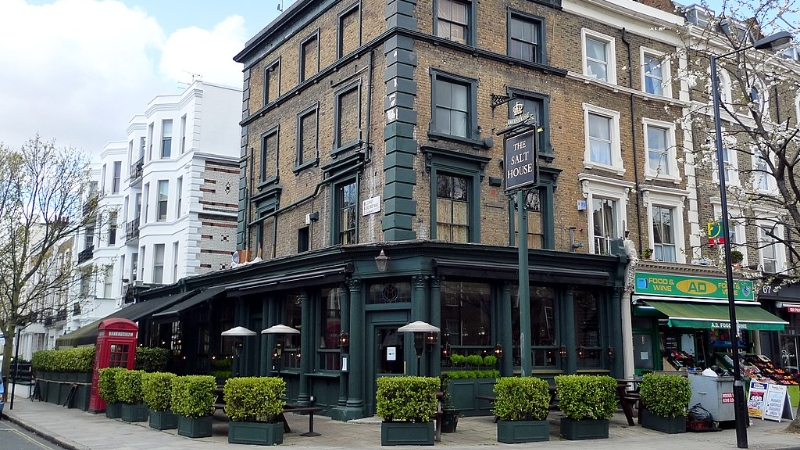 My personal favourite is brunch at Fego Caffe, where they serve some of the best coffee in town. The food is delicious, and it's always buzzing with people from all over the world.
If you're a Beatles fan, you can take a pit stop at the Beatles Coffee Shop, buy Beatles merchandise, and find out about their Beatles tours which are pretty spectacular!
Schools
St John's Wood has an excellent selection of primary and secondaries. The likes of Arnold House, Abercorn Place, St Christina's, St John's Wood Pre Prep, and Francis Holland are options for private education.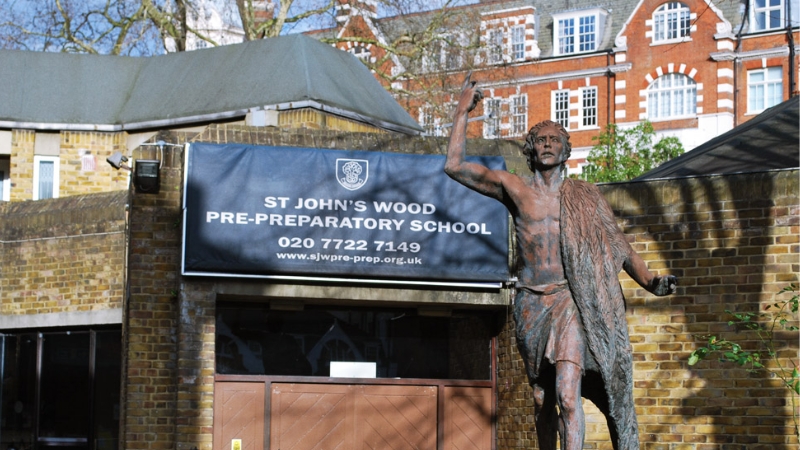 The American School and the French Lycée are very popular with American and French expat families.
Open space
If you're looking for a park with something for everyone, look no further than Regent's Park. With its boating lake and formal planting areas, including over 12,000 roses in Queen Mary's Gardens and four children's playgrounds, it's sure to please everyone in your family.
Other attractions nearby: Little Venice along the canal to the west, Regents Canal on its doorstep, and gorgeous views from Primrose Hill.
Leisure
Marylebone Cricket Club Museum at Lord's is the world's oldest sporting museum, and the Lisson Gallery in Bell Street is a leading contemporary art gallery. You can also find Ben Uri Gallery & Museum on Boundary Road.
The nearest cinemas are the Everyman Maida Vale on Sutherland Avenue and the Odeon Swiss Cottage on Finchley Road. Hampstead Theatre in Eton Avenue in Swiss Cottage is the nearest theater.
The Swiss Cottage Leisure Centre, next door to your new home, offers all manner of leisure facilities, including an indoor swimming pool for those sunny summer days when you want to dip your toes into something more refreshing than Hyde Park's Serpentine Lake (although that's only 100 meters away)
Conclusion
As you can see, there are many reasons you can say yes to if you're an expat moving to St John's Wood in London. It has an international vibe and a village feel, with many schools catering to children from all over the world.
Plenty of parks and open spaces make it a great place to live if you're into fitness or want somewhere quiet when the kids return to school!
If you're looking to buy, sell, rent or let a property anywhere in Prime London. My team and I would love to support you, so make sure you contact hello@mycitynest.com.