Residential Lettings Review Winter 2019
With the sales property market weakening due to political uncertainty, Lonres reports this is driving would be buyers into the the prime rental sector instead. Despite this new lets continue to fall as tenants renew and lack of fresh new stock reaching the market is resulting in lower levels of new instructions in 2018.
With less stock on the market understandably means agents are finding tenants quicker.
Despite the lack of supply of properties to let it still remains more important than ever for landlords to invest in there property to make it stand out so that they can attract the right tenants at the right price.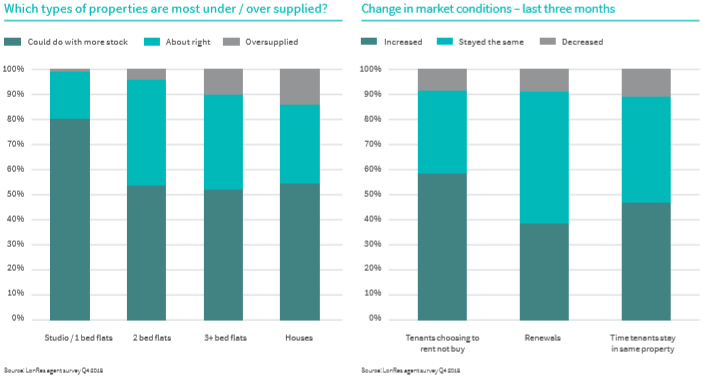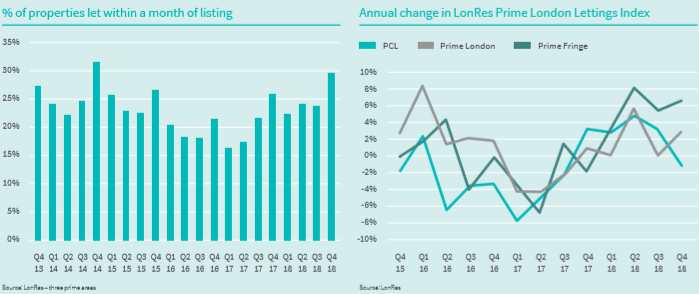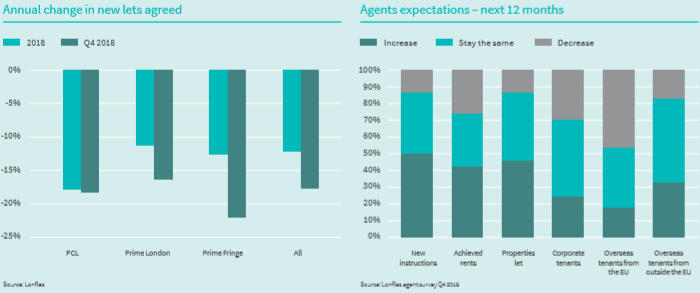 Reference:
Lonres Ltd
RESIDENTIAL REVIEW WINTER 2019
www.lonres.com