On 1 June 2019 the tenant fee ban comes into force. This prohibits fees and charges being payable by tenants for lettings. In advance our legal partners have prepared a Free guide to the fee ban.
Helix Law specialise in helping landlords and investors resolve problems, including evictions. Charges after 1 June 2019 classed as prohibited payments may invalidate any s21 notice unless any fees or holding deposits are returned beforehand. That will inevitably make it considerably harder, or a longer process, for a landlord or agent to obtain a possession order.
The tenant fee ban should be seen in the context of ongoing government consultations on banning s.21 no fault possession notices and on changing enforcement options available for landlords in relation to bailiffs and High Court Enforcement Officers. We expect further regulations and legislative changes to follow in due course.
Free guide to the fee ban, details of which can be found below: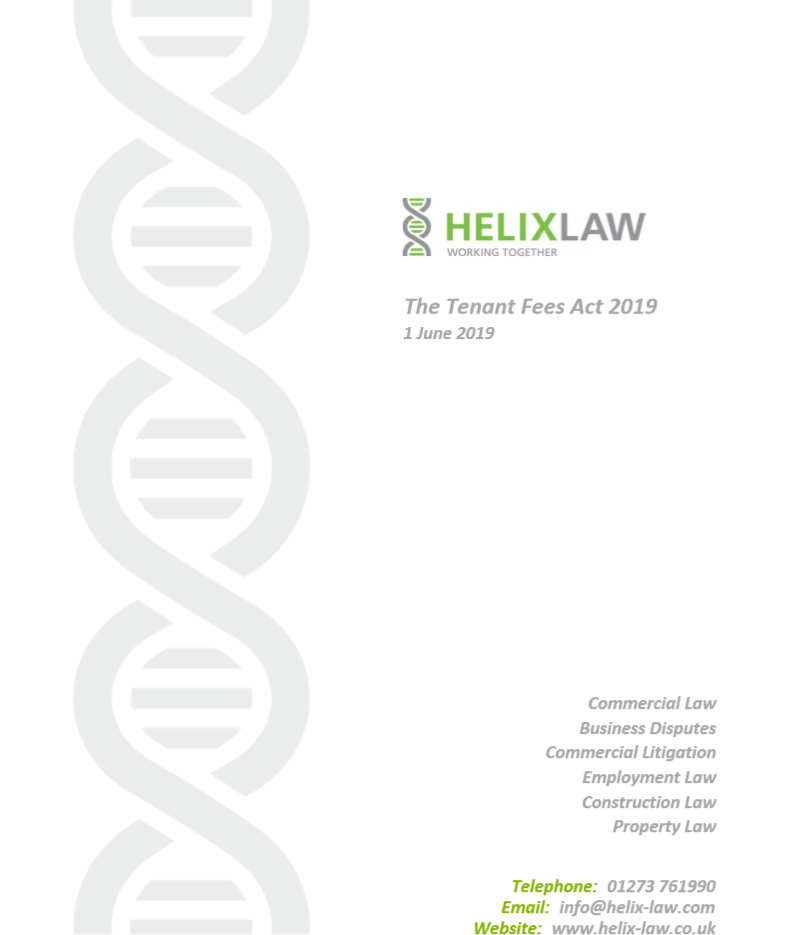 Click Here To Download Report